Tanyka Renee is the founding owner of D2B Holistics, a holistic nutritional service designed to create balance from the inside-out.
Holistic Nutritionist, Ayuredic Practitioner, Fitness Expert, Model, Professional Athlete and Entrepreneur, Tanyka Renee is enroute to becoming an iconic figure and inspiration to all woman; young, old, rich and poor.
Tanyka is wearing the infamous leather-shoulder pad, Alexander Wang dress with the new nude and gold strapped christian louboutins. Her clutch is vintage, made of alligator, ostrich and snake skin.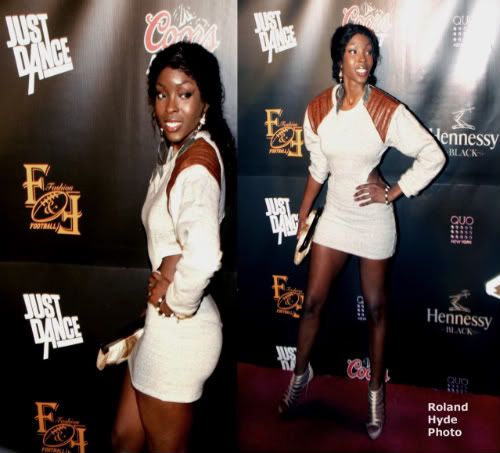 To find more about her check out here website www.tanykarenee.com Feel free to take any information or pics from website.
Look forward to seeing Tanyka in ladies Cheese Wagon & Simply Intricate in the near future.