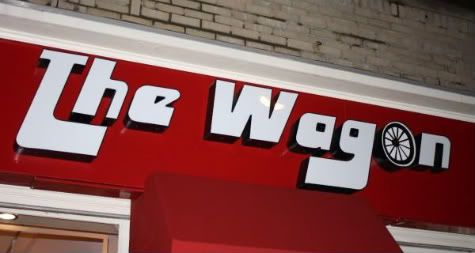 "The Food For Thought Drive"

Mission
Our plan for the November 2009 Thanksgiving Holidays is to distribute turkeys and can goods freely, to people in need. We are going to call this event "Food For Thought" because it is extremely important that we create the thought process of people serving their communities. A lack of adequate food to the disadvantaged citizen in New York City contributes to crime, poverty, homelessness, and other social ills in our communities.
Our poorer citizens should have access to affordable food, at all times. We live in the United States of America , the richest and most prosperous nation in the world so it is unfortunate that we have hunger, poverty and other social ills in our communities. Inflation, steadily rising food prices and a high cost of living, some financial pressures — including health issues, health insurance issues and low wages, continue to affect the quality of life for New Yorkers with low to moderate incomes thus making it difficult for many to afford food costs with there already stretched budgets.
In New York City , approximately 1.3 million people rely on emergency food. Additionally, the number of New Yorkers reporting difficulty affording food has doubled to four million since 2003. Therefore, the "Food For Thought" initiative will be a great contribution to the well being of our needy citizens during a time of reflection and appreciation for what America has done for many.
Collection Dates: October 10TH ,2009 through November 20TH ,2009
Date: Thursday November 26, 2009
Locations: The Wagon
1214 Union St.
Brooklyn, NY 11225
Times: 6am- 1pm
Objectives
* Build a sense of community in Brooklyn
* Create awareness of people that are hungry in NYC
Goals
* Feed 75 families in Brooklyn
* Engage other youth led organizations to be apart of this drive
Everyone is encouraged to help.
Contact: 718-756-0009
thewagonbk1214@gmail.com